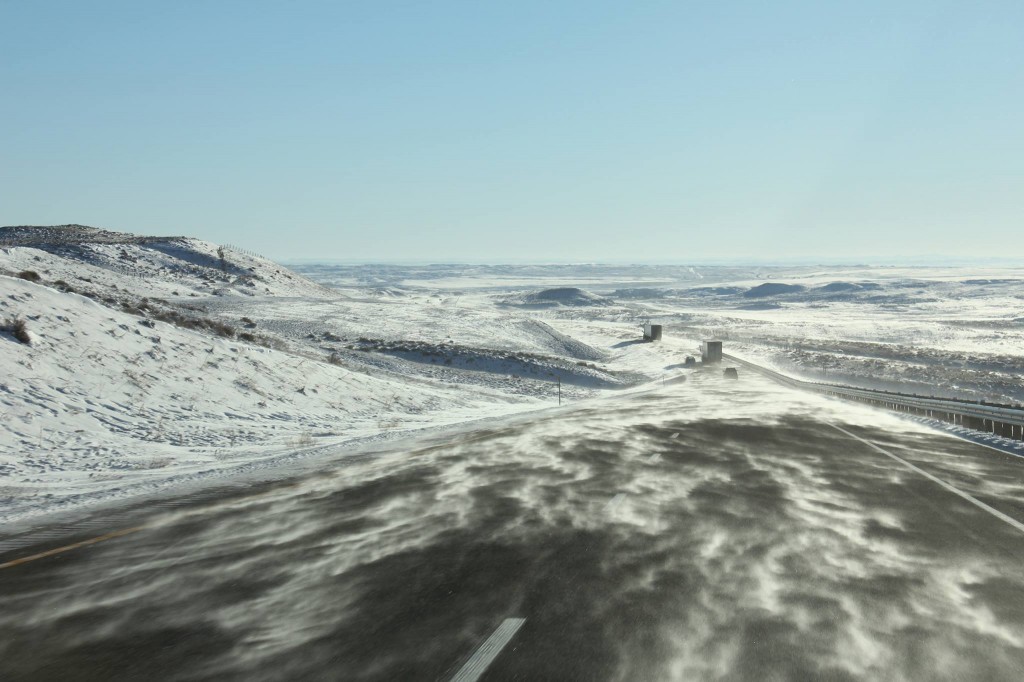 This post and photos come from fellow Alfisti, Fred Russell.
The drive from the biggest city in Montana, Billings, to the small town of Sheridan Wyoming is about 120 miles. In the summer, traffic along I-90 usually flows at a little over 80 MPH. On the one sunny day between two good snow storms, was my choice to drive the route. The traffic was light and I assumed they'd be a little slower than the summer speeds. Most were… except for one knucklehead from the Seattle area doing 80 MPH. This highway heads through the Big Horn Valley crossing over the Little Bighorn River numerous times as it goes. I doubt very many members of the 7th Cavelry sent many postcards home when they passed through here in the summer of 1876.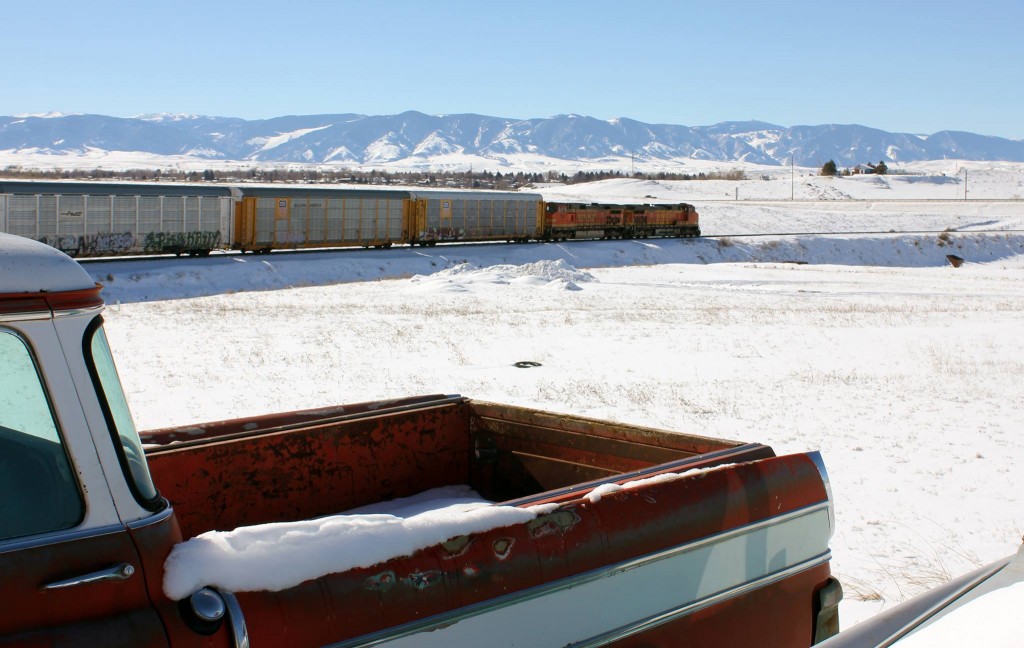 Those of us living in a coastal city may forget how critical the railroads are to industry. With the huge ships quietly coming and going at the port, usually far removed from our daily lives. That isn't an option inland. The railroads are the heavy workers in places like the coal fields of Wyoming. (I watched 4 long coal trains go past in 4 hours this day.) With the Bighorn Moutains creating both a backdrop and a wind break, a train carries new American cars to points westward. Inside may be any number of cars built on these shores from BMW, Dodge, Jeep, Ford, Honda, Mercedes Benz, and more. I imagined the railcars were actually filled with Chevy trucks and that somehow they could sense they were passing an elderly cousin resting in the snow on that sunny day in Wyoming. That 1958 Cameo sat proudly with all of its trim, glass, and pieces showing just about the right amount of age, but not any abuse.