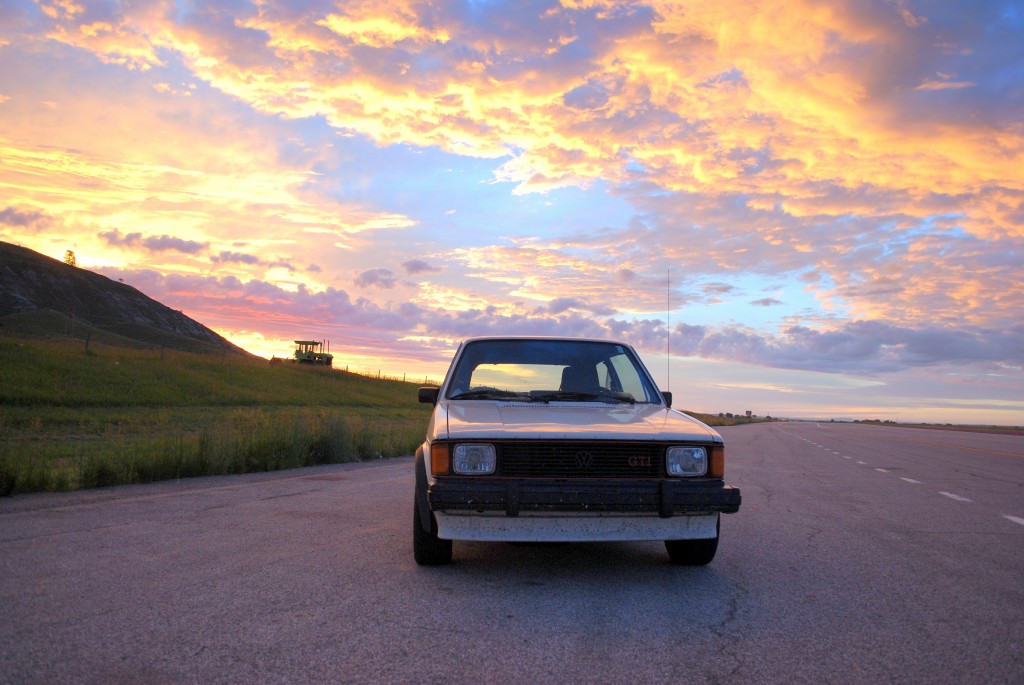 Earlier in 2013, I decided that I wanted to go for a substantial roadtrip.  I settled on taking a 318is, but figured I'd sell mine and buy one in better mechanical condition.  After a 1,500 mile trip to make that acquisition, I wound up with a car that needed the drive shaft to be balanced, had less AC than the seller implied, and needed 4 new tires.  Normally these would be simple enough fixes, but I wasn't able to get the car ready in time for the trip.  So, I decided to take my 1984 Rabbit GTI and every tool I own.
I had just driven my GTI, 'the Git', to the Tail of the Dragon on Dunlop Z1 Star Specs (and demolished them), and during the first 50 miles of my road trip, I realized that their ability to, um, not kill me while driving through a rainstorm was limited. So, I rerouted to Peoria, IL, where my friend Andrew would let us stay in his apartment so that I could get some tires mounted in the morning.
After getting the tires mounted in Peoria (and resisting the temptation to spend hours in Harbor Freight), we started for Seattle, and didn't rest until we made it there.