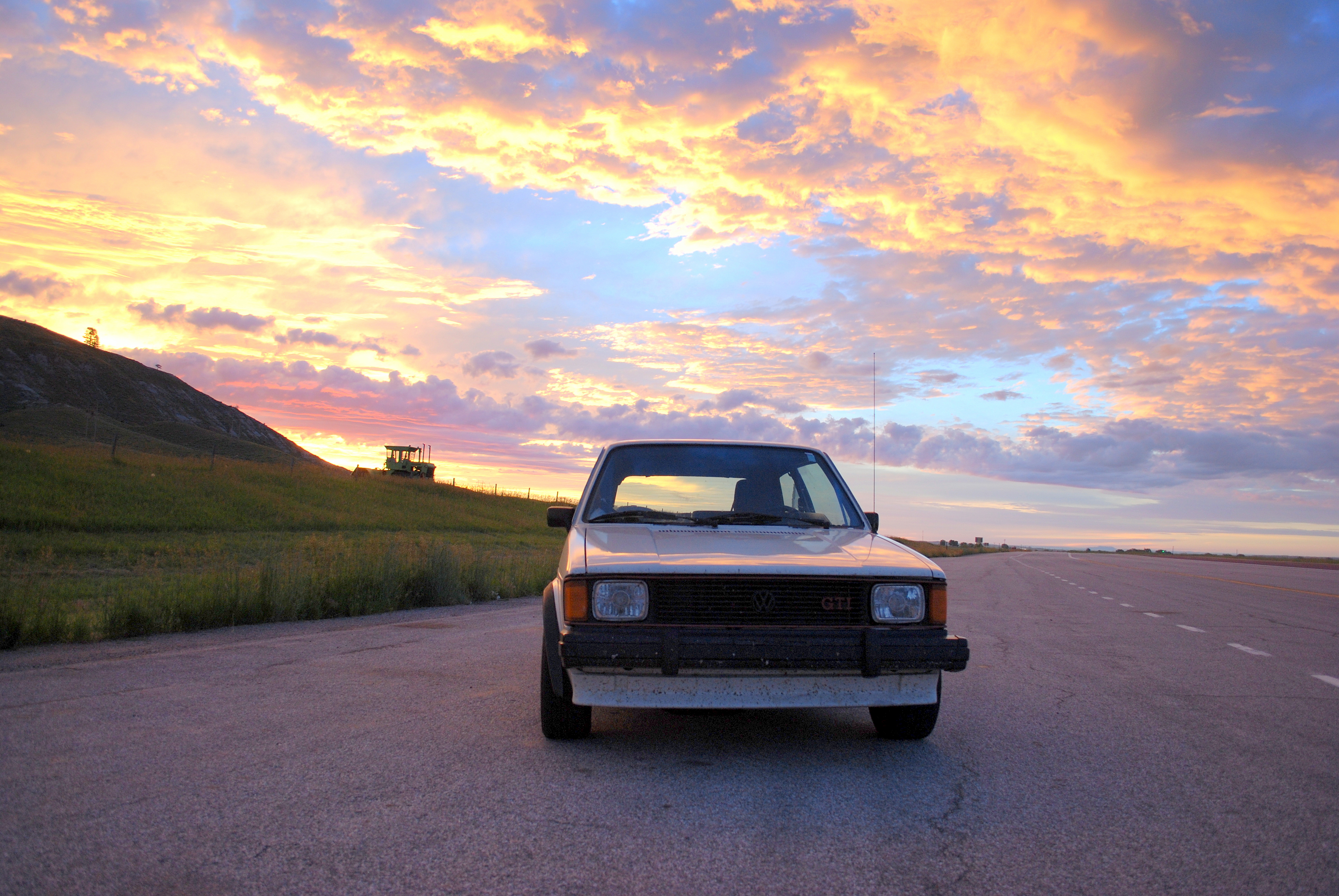 With Independence day set to fall on a Thursday, resulting in a 4-day weekend, I sensed the prospect of a substantial road trip as I planned my vacation days earlier this year.  See, with Thursday and Friday allowed as company holiday, I'd be able to invest 3 of my total vacation days for a yield of 9 total days away from work.  Add to that my propensity for 10-12 hour days of driving, and a serious driving vacation was afoot.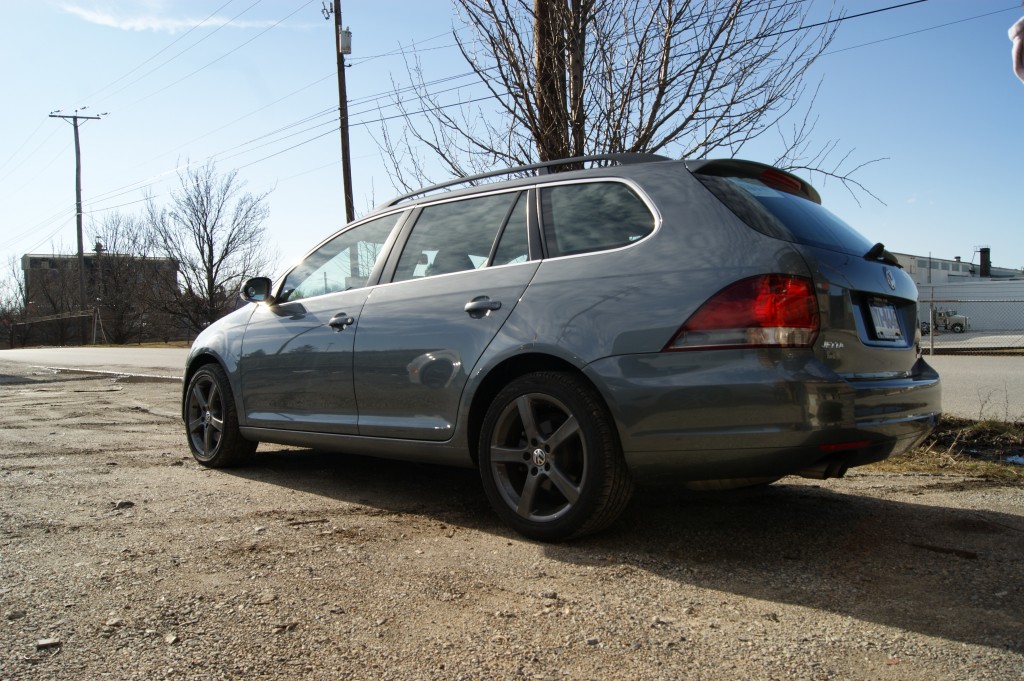 This spring, the cars available for the trip were my Jetta Sportwagen TDI, my e30 318is, and my MK1 GTI.  The natural choice for unnaturally long stints in a vehicle is something reliable, capacious, comfortable, and frugal.  And in light of my obstinacy, that quickly narrowed down the choice to the e30 and the GTI.
The 318is is remarkably spacious, given its footprint, but mine lacks A/C, deeming it somewhat uncomfortable in cases where it is hot and humid out i.e. the whole summer in the Midwest.  As for reliability, it needs a new rear main seal and given its compression test results, would benefit from some new rings as well.  But, it's never broken down on me, so it's reliable, but not mechanically perfect.  Finally, its highway fuel consumption figures of 30-32 mpg on premium fuel are certainly economical.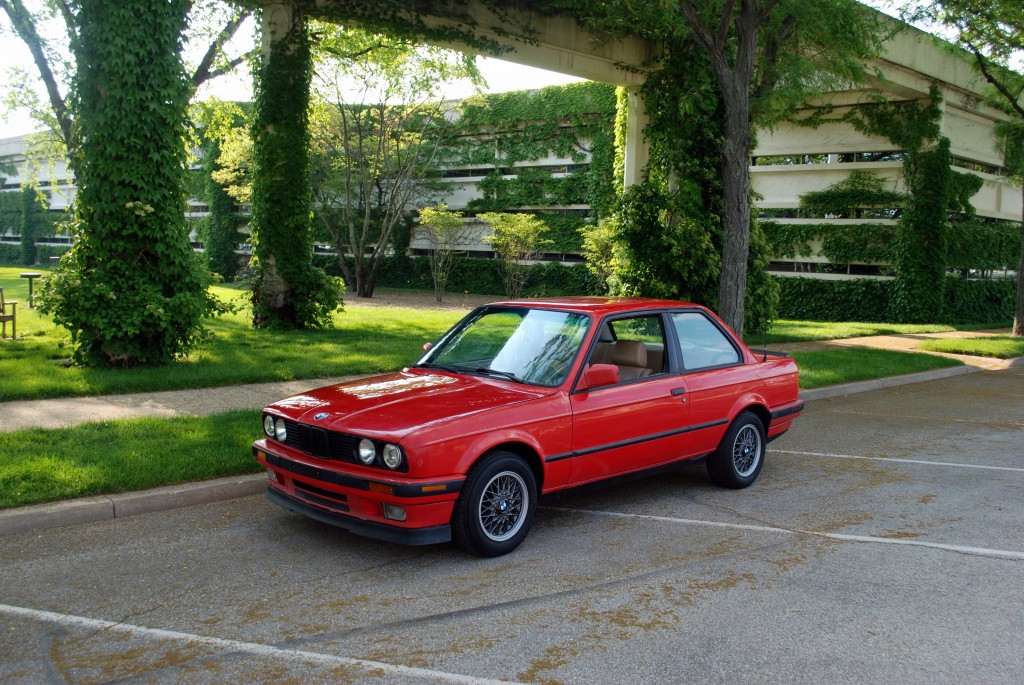 The GTI trades comfort and frugality for superior cargo capacity and reliability.  Around town, the GTI is the right amount of car – zippy, nimble, and generally tractable.  Introduce a 70 mph speed limit, and the GTI requires 4,000 RPM to swim with the school of cars on the Interstate.  Most of that extra effort makes it into the cabin in the form of noise, be it from the engine, the tires, or the wind.  And there's no A/C.  Yes, the car has never stranded me, and yes, its hatchback holds more than enough luggage for a 9-day trip, but it lacks a certain serenity required for sanity in an 80+ hour road trip.
So, having spent the winter installing a new dash, stereo, headliner, seats, and more in my 318is, it made sense to indulge in these new niceties in the form of a long trip.  Then it started to get hot outside, and I realized how oppressively hot the 318is would be in July with the windows up.  With the windows down, it would be cool enough, but at the expense of considerable wind noise.  With my girlfriend planning on accompanying me for the trip, I knew that neither the heat or noise would be acceptable.
Clearly, I needed to sell my 318is, and find one in better shape…