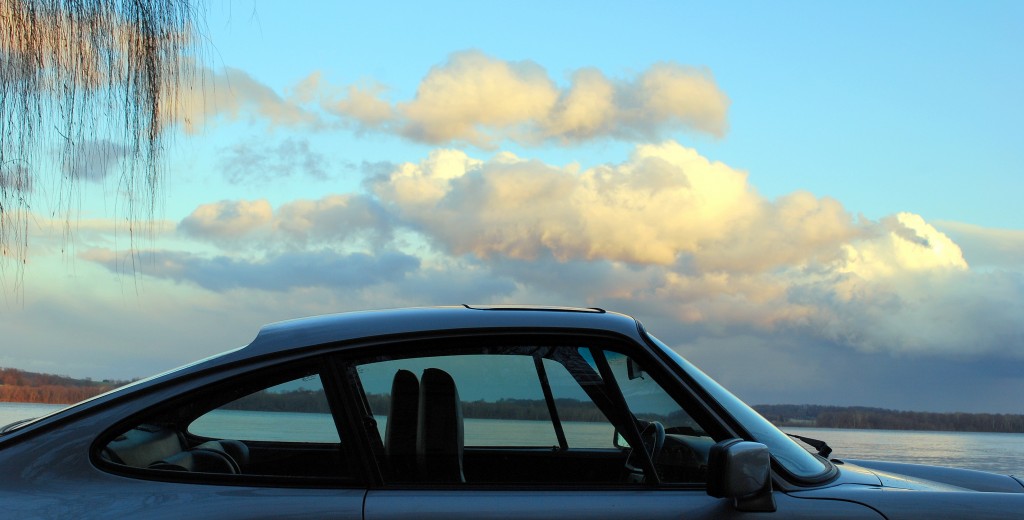 From Matt, the Blyth dad:
Central PA car blog posts should be about powerslides, emergency avoidance maneuvers around errant hay bales or road apples, impromptu buggy races, and the like. But this one post has to lay out the story behind a car purchase that was 28+ years to consummation.
My U.S. Army tour in northern Germany started in March 1985. Thankfully, the balloon never went up; as a result, other than countless cold nights on an M1 tank and later in a HMMWV, my most lasting memories mainly involve cars. How could I fight it? Within an hour of initially landing at Hamburg Flughafen, I was in the back seat of a Jetta sedan doing around 140 klicks on Autobahn 1. Timing of my arrival was mere days before a five-week field exercise and tank gunnery. But having nowhere to live right away, my initial quarters consisted of the floor of 1LT Mark Wiltse's apartment in Bremen-Vegesack. Ostensibly paired with Mark to get up to speed quickly on my duties, speed quickly took on other meaning. I had known Mark at West Point, where his red '82 Firebird was a hit. But Mark had succumbed to the Apfel-Korn, and was in the process of ordering a new M635CSi to replace the 'bird; most notably, the strong U.S. dollar brought his price to under $25,000. Mark's dark blue M-car proved to be stunning, and he also introduced me to a German lieutenant with an Oetteiger-engined Golf GTI , which I somehow finagled into borrowing for a weekend visit at my sister's near Dortmund. That's another story, but my Cold War was starting swimmingly, to say the least.