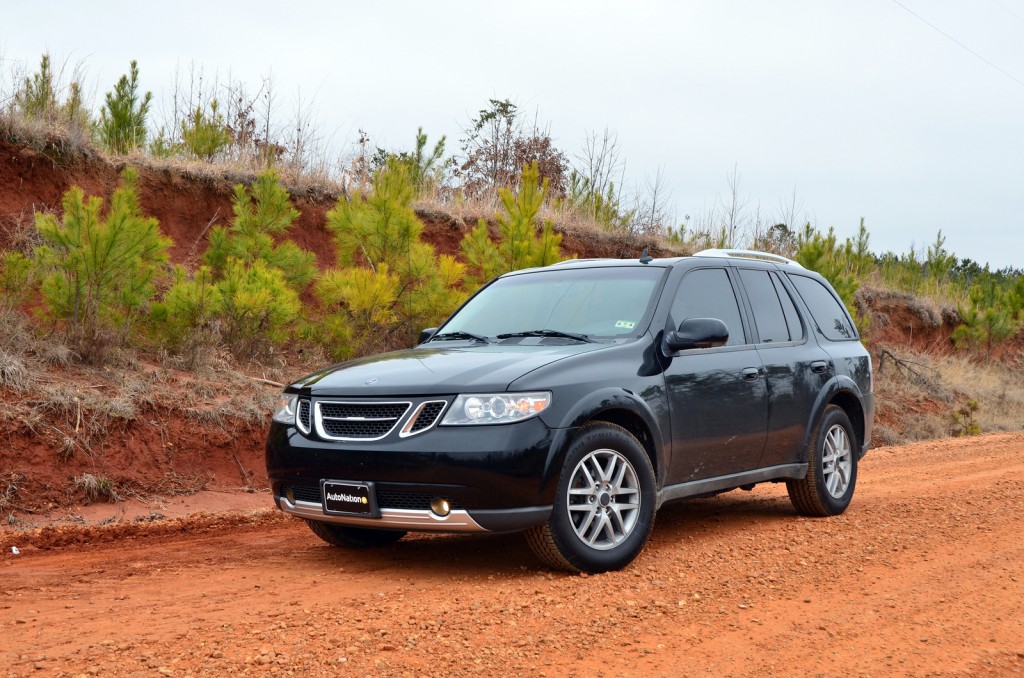 Winter 2013-2014 has been the 100 proof sort of winter that can impair one's judgement; the sort of winter that requires so many layers of pants to perform a timing belt replacement on your 24V Alfa Romeo V6 outdoors, that you start to question your homo erectus ancestors' choices in mates – you couldn't find someone with hairier legs?
In fact, this winter has been so bitter that I agreed to fly to Texas to help my friend Andrew drive his recently purchased Saab 9-7x back to Indiana. Yes, I agreed to a 1,000 mile drudge in an SUV designed to stuff GM's koffers while providing Midwesterners the ability to travel excessive distances by themselves to pick up some Chik-Fil-A, load up their cargo hatches with Duck Dynasty apparel at Wal-Mart, and make it home in time to inhale hours of cable television. Or with the addition of the Saab badge, a Swedish shuttle designed to traverse snowy roads to fish markets, load up on furniture at IKEA, and make it home in time to watch 12 hours of a log burning on television.
Hyperbole aside, I had a few substantial reasons to look forward to the trip. First, the obvious weather relief, and the chance to visit Andrew's family in Houston. Second, we planned on driving up the Natchez Trace Parkway, a scenic path connecting Natchez, MS to Nashville, TN. And finally, because I have a soft spot for the GMT360 platform. Our friend Malhon has a Trailblazer, with which I've gradually bonded each time I've summoned it to tow one of my disabled cars – the GTI when the alternator failed on I-70, the Milano when it threw a rod 300 miles from home, and the 164LS when it spun a rod bearing. Of course, it's an irrational bond, as really most vehicles made of metal could tow my cars. Even a Saturn could.  Suffice to say, I've found the platform (and Malhon) to be dependable when my cars are not.