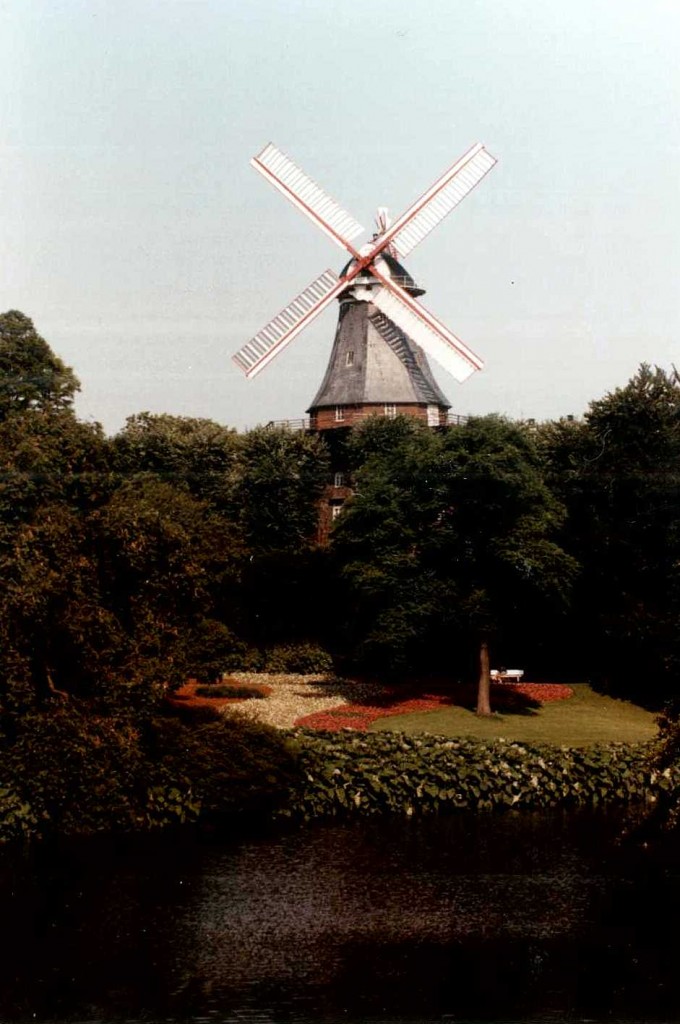 Other than consideration of the speeds involved, the primary fear while driving along Autobahn 27 north of Bremen was glute-grinding gusts of wind.  They came without warning, and at speeds above 140 kph or so, our cars had no answer other than darting sideways, often well into the adjacent lane or shoulder.  The 205 GTI corrected relatively easily, but the MR2 reacted indignantly.  With nominal weight on the front wheels and fairly flat flanks, we sounded many a startled screech over the din of Herr Zwo's shrill 1.6 liters (he was German-spec with 124 PS).  Thankfully, we never left the road completely or angled into an adjacent vehicle.
After the initial few months of such occurrences, it dawned on us that the surrounding scenery never gave explicit warning.  Instead was implicit evidence; namely, in the marshy plains that spread southward from the North Sea, numerous windmills (think Don Quixote, not Cape Cod) dotted the landscape, testament to the area's windiness.  But on A-27 itself, every klick or so we would whiz past a clump of trees that did not sway to betray the breezes.  So these trees were not allies, unlike our Northern Army Group comrades –  Germans, Dutch, Belgians, French, and English.  Perhaps the trees were tweeting their topiary truculence at such a troubling troupe – historically, anyway.
Our solution?  We never developed one during my three-year tour of duty.   But the constant wariness made us more attentive drivers, likely saving me from unwanted postings about Autobahn emergency services.
Next: 16V vs. 16V … Was Moore the Merrier?