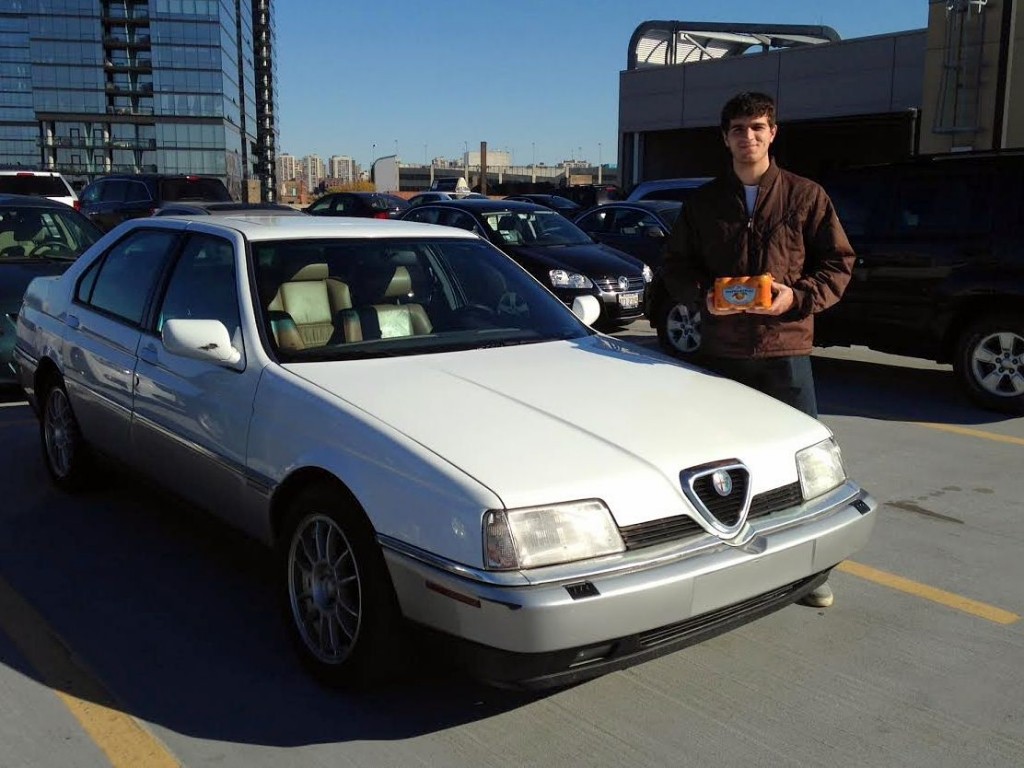 And I posed for the iPhone while holding a stereotypical Italian beverage in dorky, Saab-inspired fashion.
How is the Saab-Alfa to drive?
Well, power is just right for the 3,450lb sedan.  Starting at the base LS-spec 211hp, this car adds the Q-spec intake runners and a Squadra chip for a total of 240hp.  So with a power/weight on par with a VW R32, it moves.  The Stebro exhaust is blatant auditory affirmation of any throttle input.
In the curves, it belies its Saab underpinnings, starting neutral, and progressing to lift-throttle oversteer when needed.  This replaces my e30s, and around town, it feels tighter and more alert.
Of course, in true Alfa fashion, it's currently out of service for what started out as a bad Motronic H20 temp sensor, and progressed to a full-fledged Alfa 24V V6 timing belt job.
In spite of this, I'm smitten with the car.  Ask me about the interior sometime – especially if you have a full afternoon to listen to me waxing about the peanut butter leather and Alfa logos embossed into each seat.  I'm in way too far with Alfas, and I don't have any reason to believe that I won't be that guy with 25 Alfa parts cars sprawled in the front yard, say, 5 years from now.