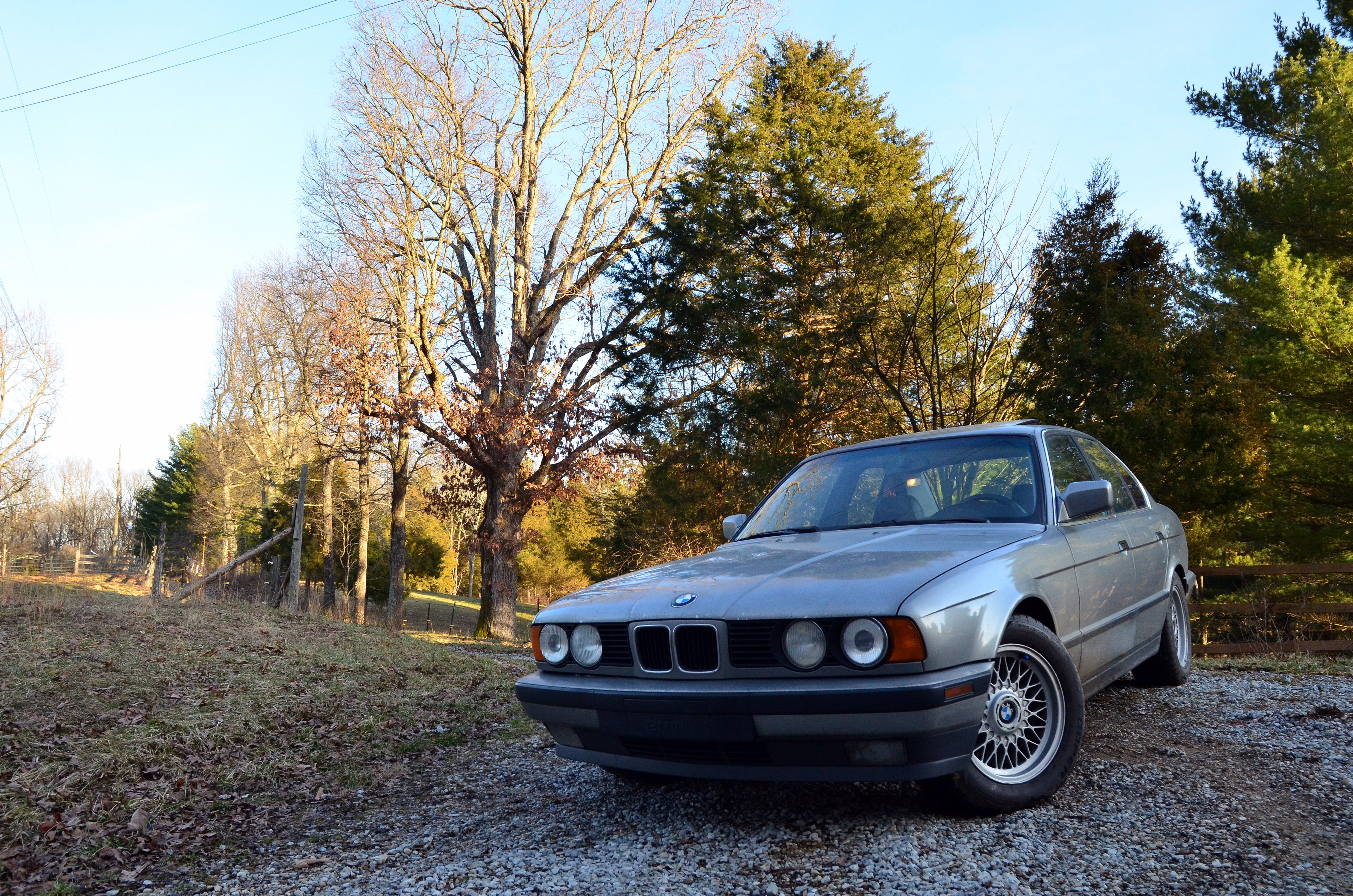 I couldn't italicize the title, so I had to save it for down here: the e34 is the ideal BMW.
Andrew brought his e34 down to Brown County, IN, where we took the cars out for an Italian tune-up or two.  The 3er was, understandably, the nimbler of the two German sausages, but the 5er has a pleasingly deliberate way of moving.  When it came to changing speed, the e34's smooth, torquey M30 'big six' reacted with aplomb, and reigned supreme in the undulating terrain.  Of course, I had no issue reservations with keeping the e30's M42 at full boil.  None at all.
Thanks to Andrew for the photos!