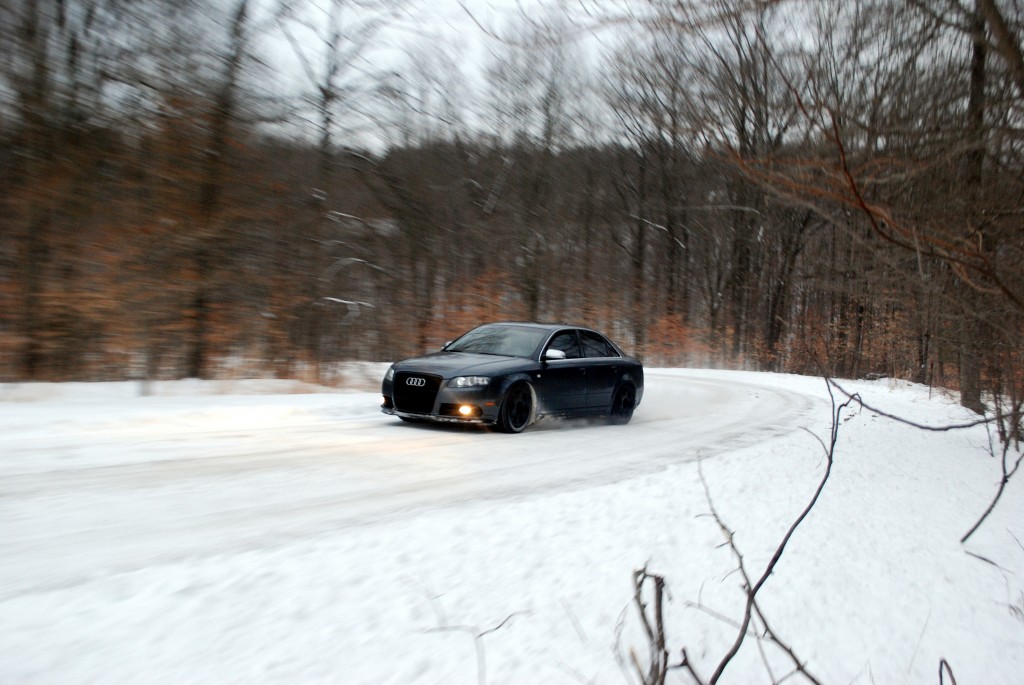 Phil is braver than most.  Those who have shopped for B6 or B7 Audi S4s know the wallet-slimming  propensity of the V8 models – reason enough to look elsewhere for transportation.  Seriously, timing chains on the rear of engines should be reserved for disposable cars, NVH benefits aside.  In spite of this, Phil remains confident in the condition of his S4.  I'm glad that capable DIY mechanics like Phil are around to enjoy these exceptional vehicles.
I nearly purchased an S4 Avant a few years ago.  Emotionally, I was fighting a losing battle, as the seller had equipped the car with an exhaust system that amplified the staccato bark of the 4.2L V8 to the acme of tasteful volume.  Driving the car, I struggled to coax air around the lump of endearment lodged in my throat.  My spine tingled, and perhaps the pollen irritated my eyes, because they struggled to contain their natural moisture.  I don't really remember how it handled, or how the steering felt, or how the ride was.  I just remember the exotic burble, and the hyena cackle on overrun.
Thwarted by that S4's Carfax, I wisely bought two Alfas.  Bullet: dodged.  Oh wait.