Dan grew up in a dry county in Kentucky, home of Bourbon whiskey. Quite a dissonant combination at first thought – a dry county and Bourbon – but nearly 1/3 of Kentucky counties carry forth the torch of prohibition. And, not straying far from his roots, when Dan got around to buying his first sports car during his junior year of engineering school, he chose the dead sober Porsche 944.
Now, I drive a 90 hp VW Rabbit GTI, so believe me when I say that I don't mind slow cars, but a stock 944 lacks the verve of a slow hot hatch. The ample ratio of grip to power – likely a boon to track performance – smothers the appeal in day-to-day driving. But, boxed fenders aren't a common sight on modern roadways. And those fenders, along with proper proportions, atone for the antiseptic driving experience, at least in the sub $5k used German sports coupe category.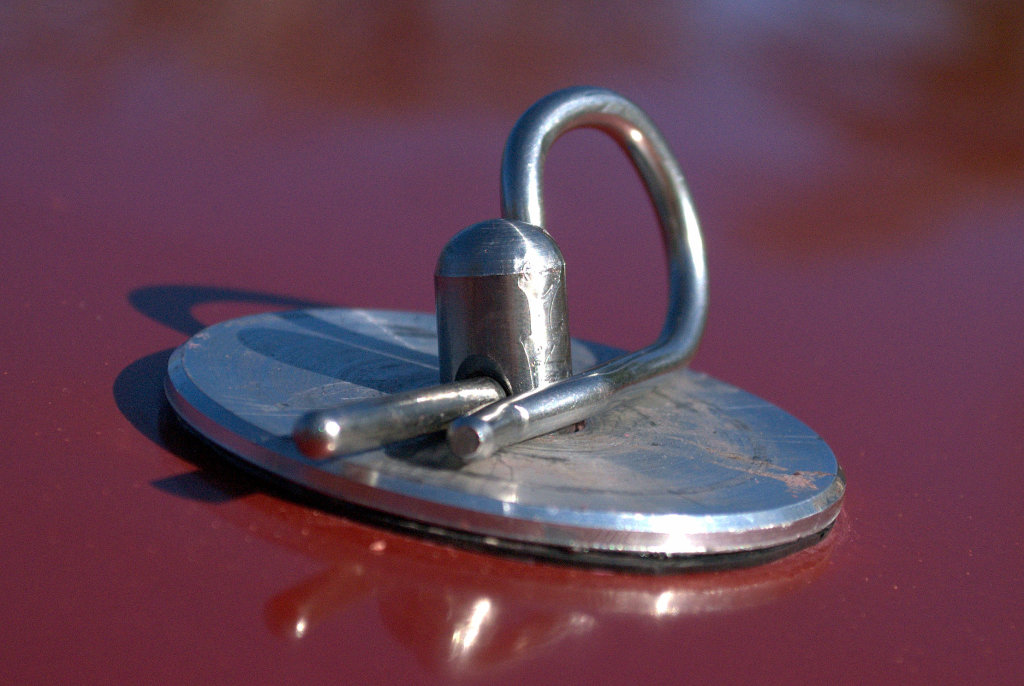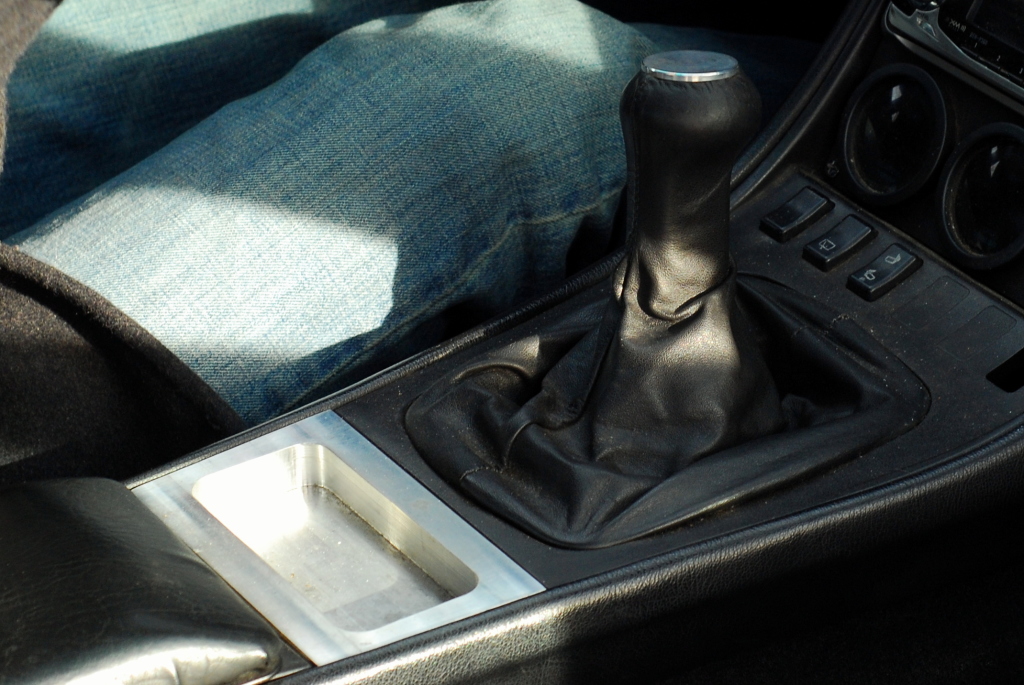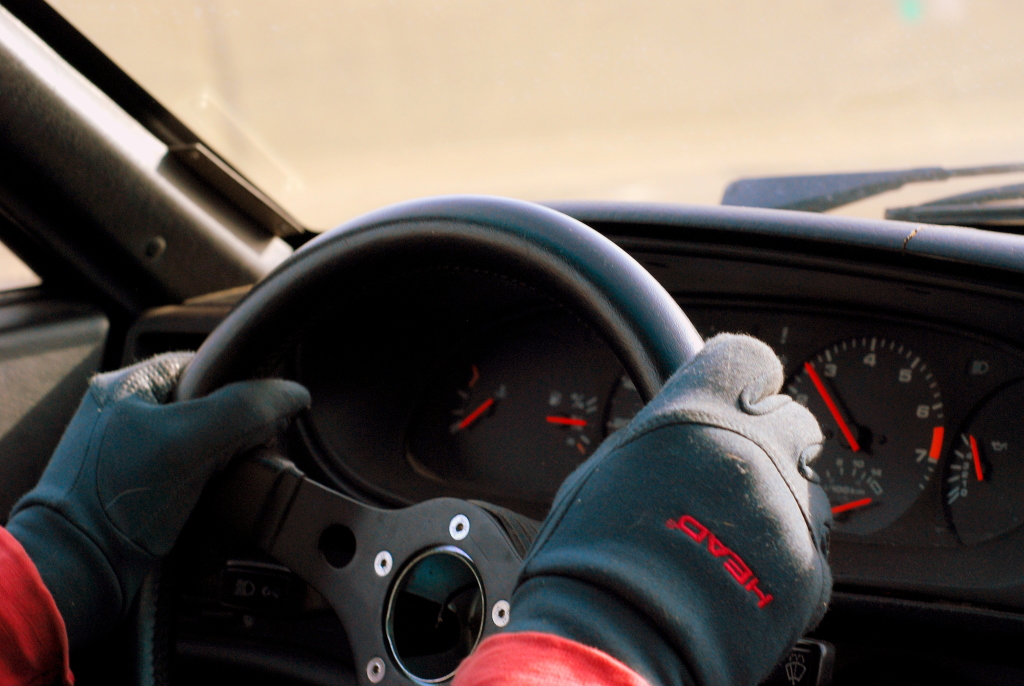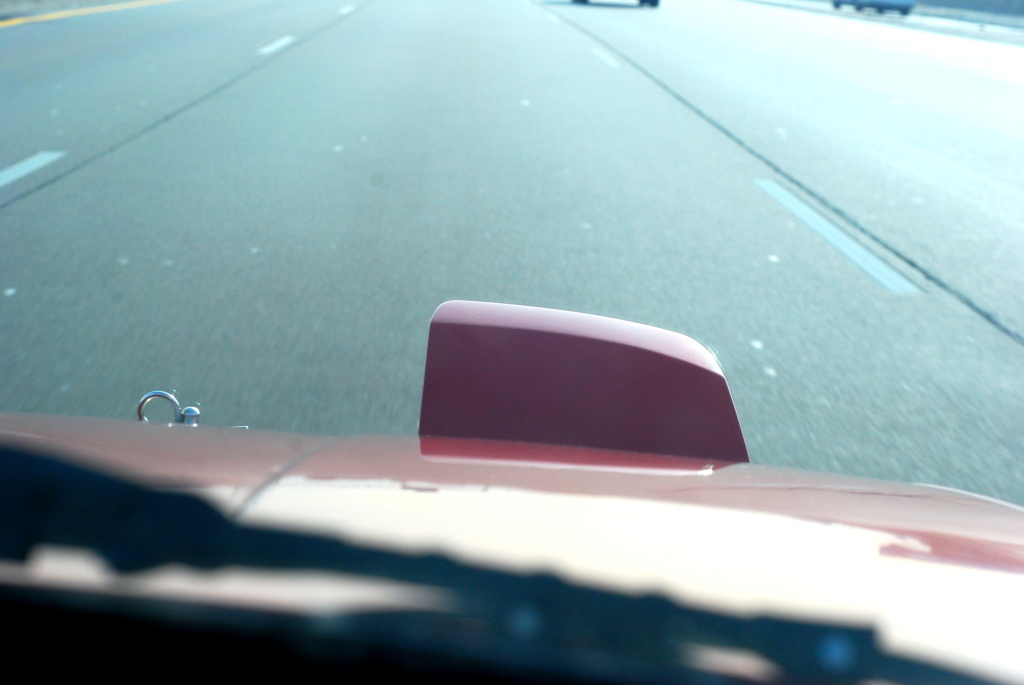 Engineering school took toll on Dan's brain function. Sure, he made A's in nearly all of his classes while simultaneously leading the school's Formula SAE team to a 15th place finish at FSAE Michigan. But, his judgement and restraint deteriorated; he began 944 V8 shopping.
What he settled for was akin to a dry county in Bourbon country – a teuton with a Chevy pickup truck engine. And whereas conventional Porsche owners are meticulous purists, the 948 crowd is a feral breed. For example, have you ever felt the need to remove your spare tire well – leaving a tire-sized orifice in the rear of your car – in the name of rapid transaxle swaps? No? Oh, you must not have doubled the torque input to your already dodgy transaxle.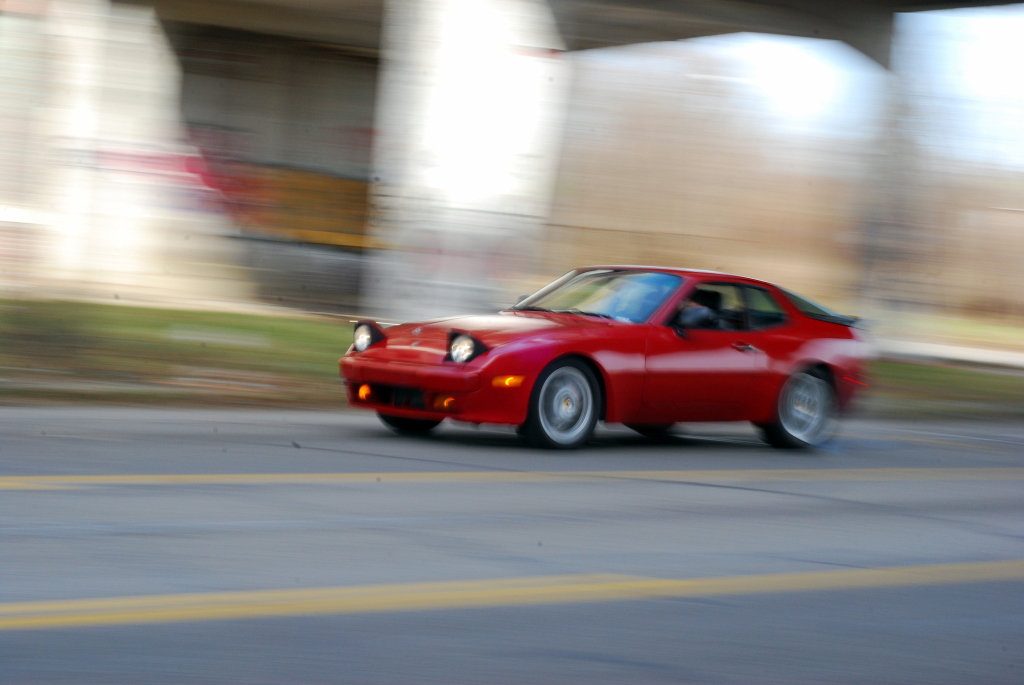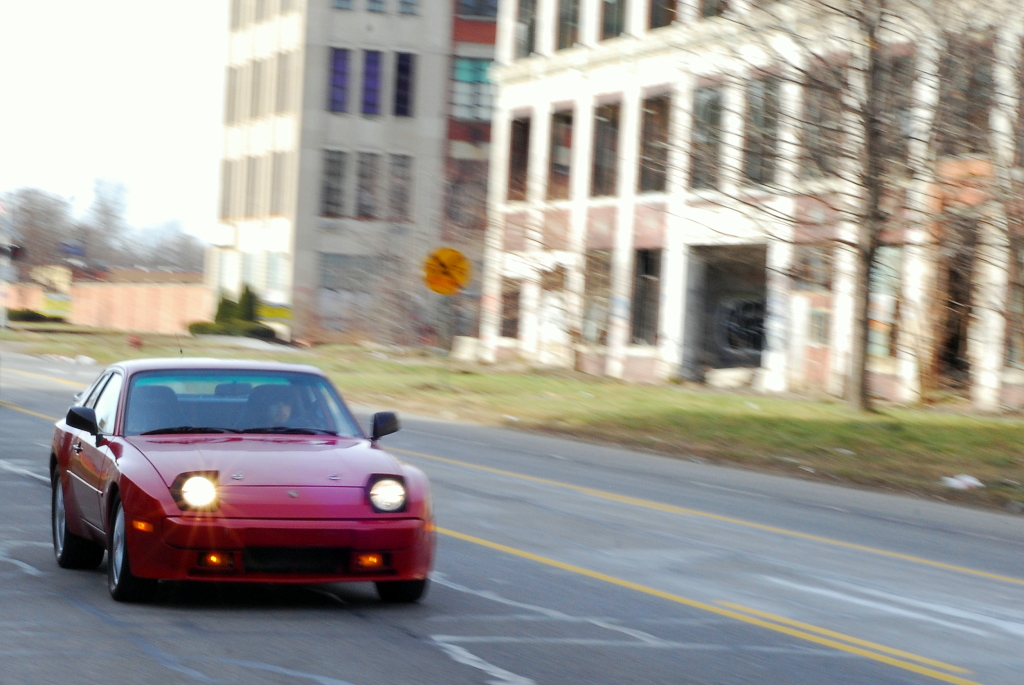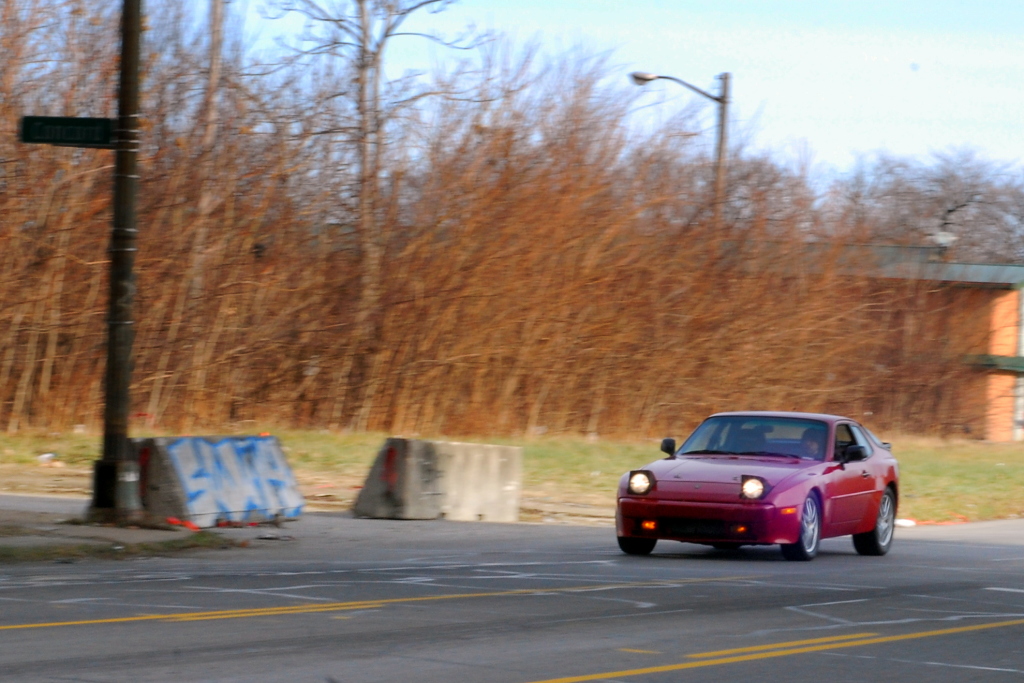 Yes, Dan took a leap of faith and flew from Detroit to Oklahoma City to buy a 350hp 944 V8 sight-unseen. Concrete, analytical thinking only takes you so far – and to its credit, it usually takes you far in a positive direction. But, the best adventures often eschew rationality for emotion, acknowledging risks enough to stay safe, but not enough to guarantee a convenient path to success.
Based on the listing and phone calls to the seller, Dan had reason to be excited; sitting in the engine bay of his 944-to-be was a 5.3L iron block Chevy V8 with an LS1 intake manifold and an LS6 cam and valve springs. Engine specs usually make it across phone lines without losing a bit of fidelity. It's the details that get lost. Details, such as mushy brakes that take multiple pumps of the pedal to halt the car. Or, say, a poorly aligned hood that requires an intricate dance to raise without cracking the lower corners of the windshield.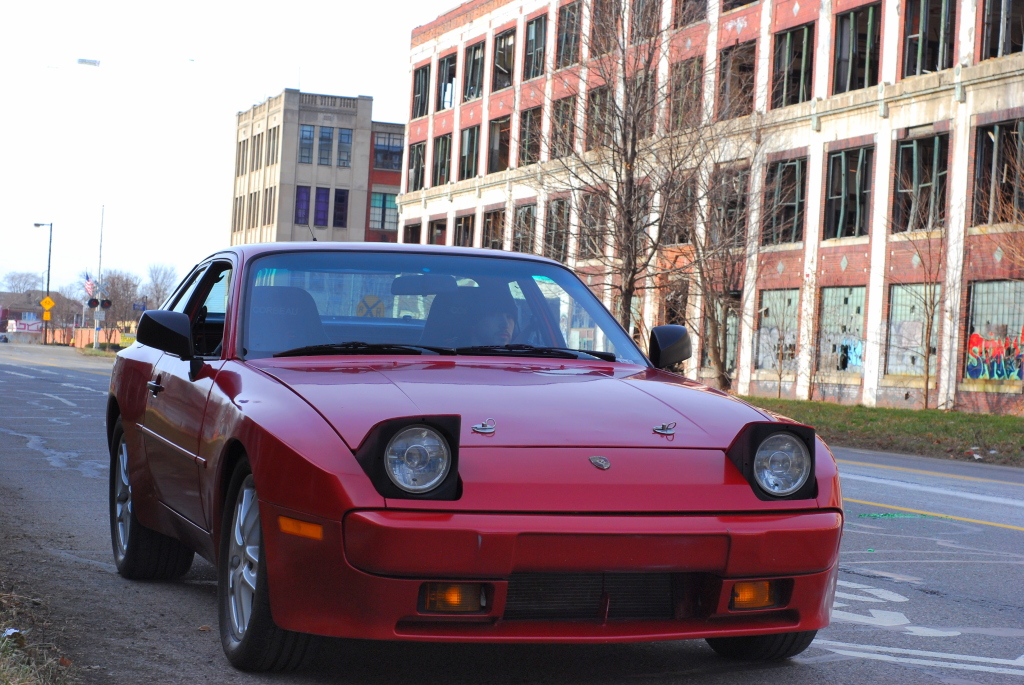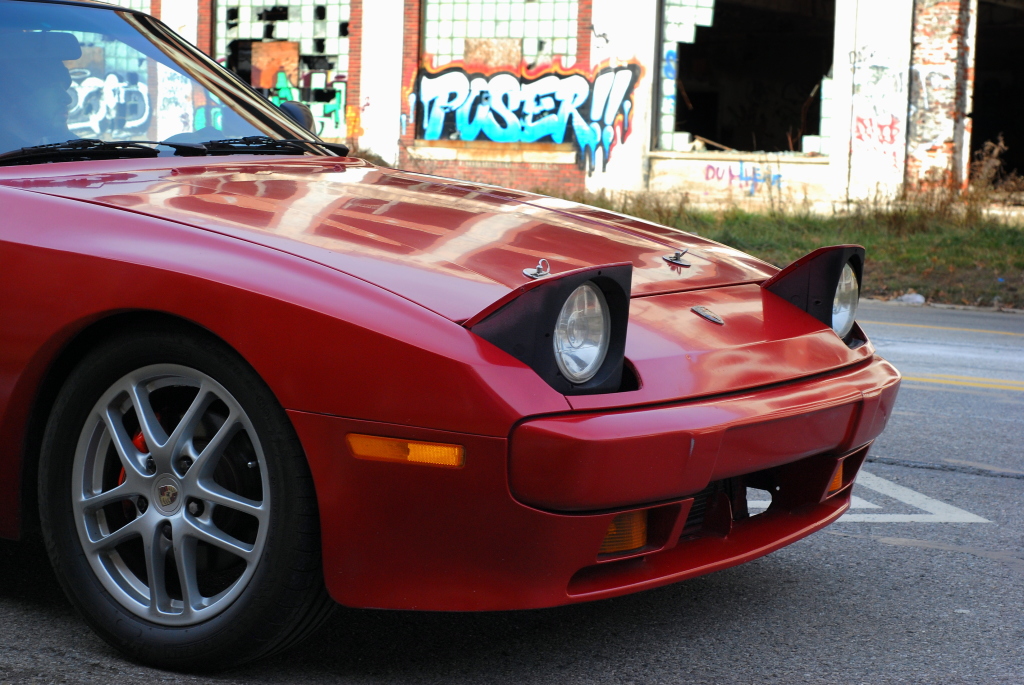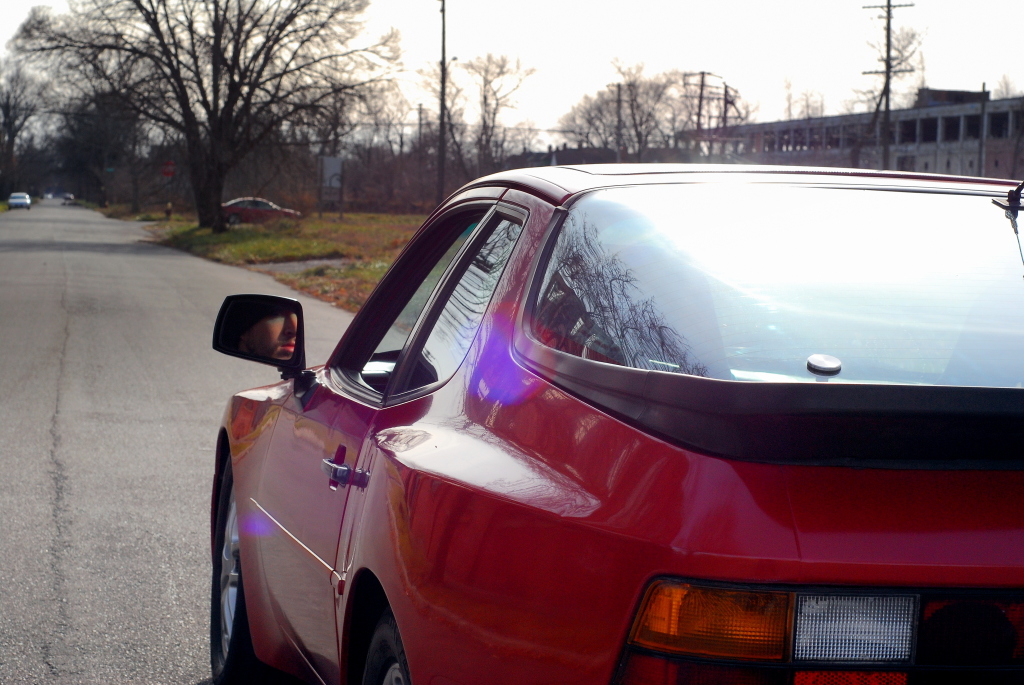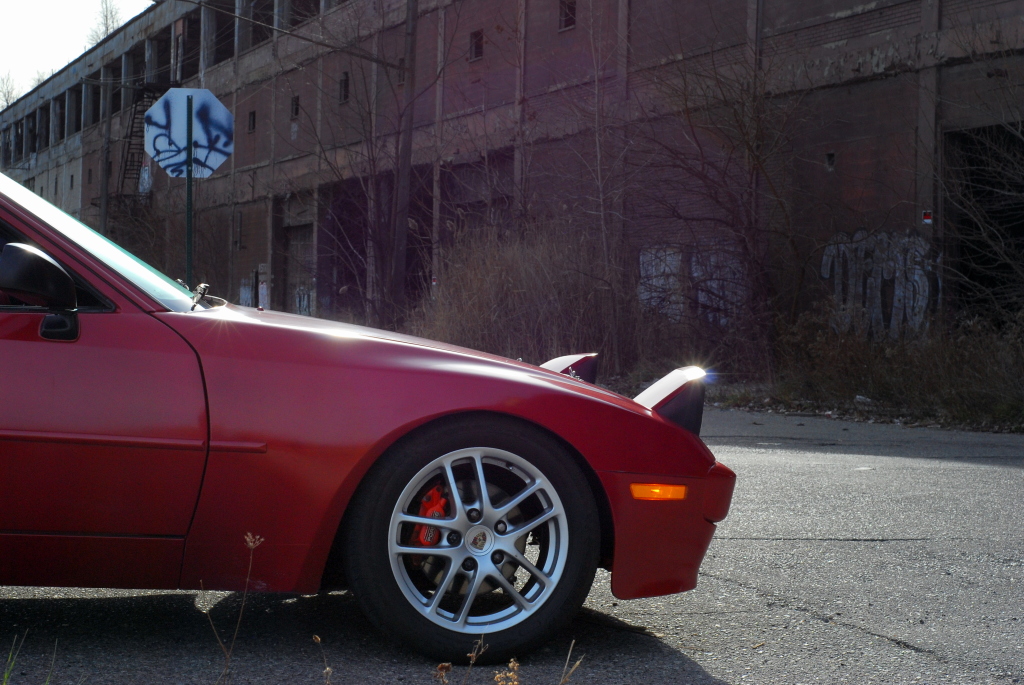 Needless to say, Dan's 1,100 mile shakedown across the most captivating stretch of the US made for some intimate interaction with every single fault of the car. Once back in Detroit, Dan attended to all of the minor faults. He didn't have to consult a list, the 17 hour trip having seared each annoyance deeply into his mind.
By the time Dan was done, i.e. a month later, the car was sporting a new rear brake master cylinder and a proper balance bar setup to dial in the bias. Dan also modified the pedal ratio to lower the brake effort to a force producible by mere mortals. The cracked windshield saw replacement, and the original seats, shoddy in their recent upholstering, were ousted in favor of supportive Corbeaus. Oh, and he welded a patch in the 20″ hole hanging out in the cargo hold.
Dan paused on the 948, briefly, to part out a 944 racecar. Onto the 948 went a set of adjustable Koni yellows, stiffer torsion bars, a turbo trans with external oil cooler, and turbo front brakes. I think Dan made money on the ordeal, and I won't soon forget the picture message he sent me of a rusty 944 shell cut straight down the middle with a reciprocating saw.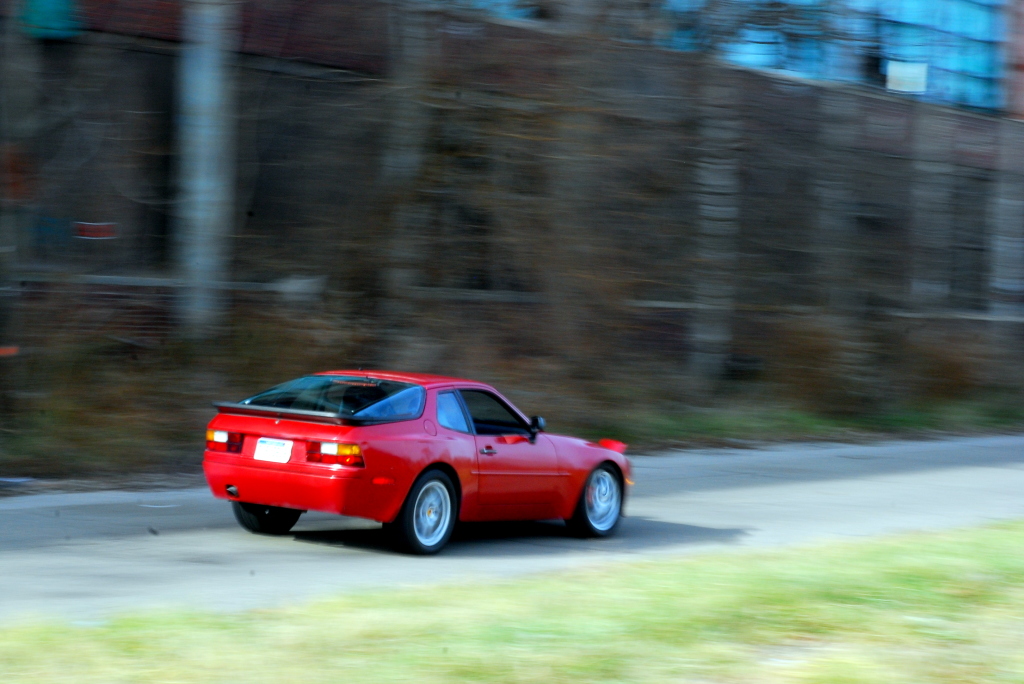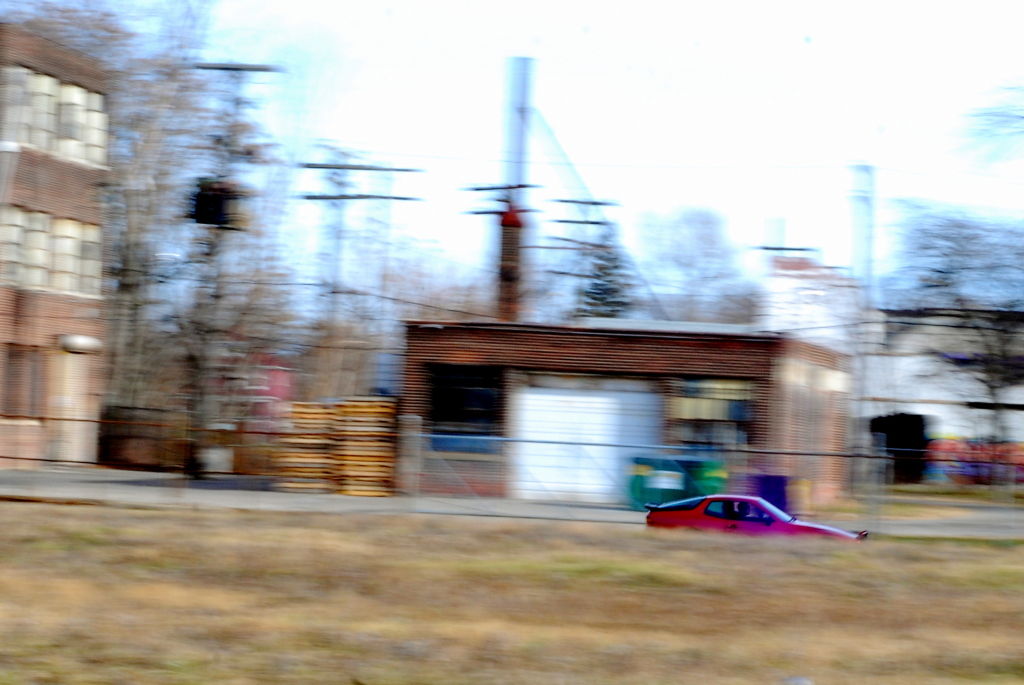 I remember driving the car for the first time. Dan had driven from Detroit to southern Indiana with passenger seat full of tools, and when he arrived at 1AM, nobody waited to ask for drives. Andrew, Saab 9000 Aero driver, came back beaming. Malhon, former turbo Integra driver, approved as well.
Driving a 318is at the time, and really on a self-righteous slow-car-fast kick, the first dollop of throttle knocked the smug right off of my face. I made peripheral eye contact with Dan – 948 drivers don't do direct eye contact – and knew I had approval to repeat the gas pedal heroics on the upcoming left-hander.
Up until that point, I'd only drifted cars in snow – occasionally rain. Well, the rear end broke lose immediately, and I entered sphincter-guided steering mode, guiding the car sideways through the turn as though it were on ice. The car felt absolutely dangerous, but only in the sense that any sudden deceleration would be deadly. Otherwise, the wide rubber and balanced chassis took the vast majority of peril out of the drifting process. I made a mental note to check eBay as soon as I got back home. Dollar for dollar, few thrills rival 2nd gear in a 944 V8, Those that do require 300+ WHP RWD sports coupes.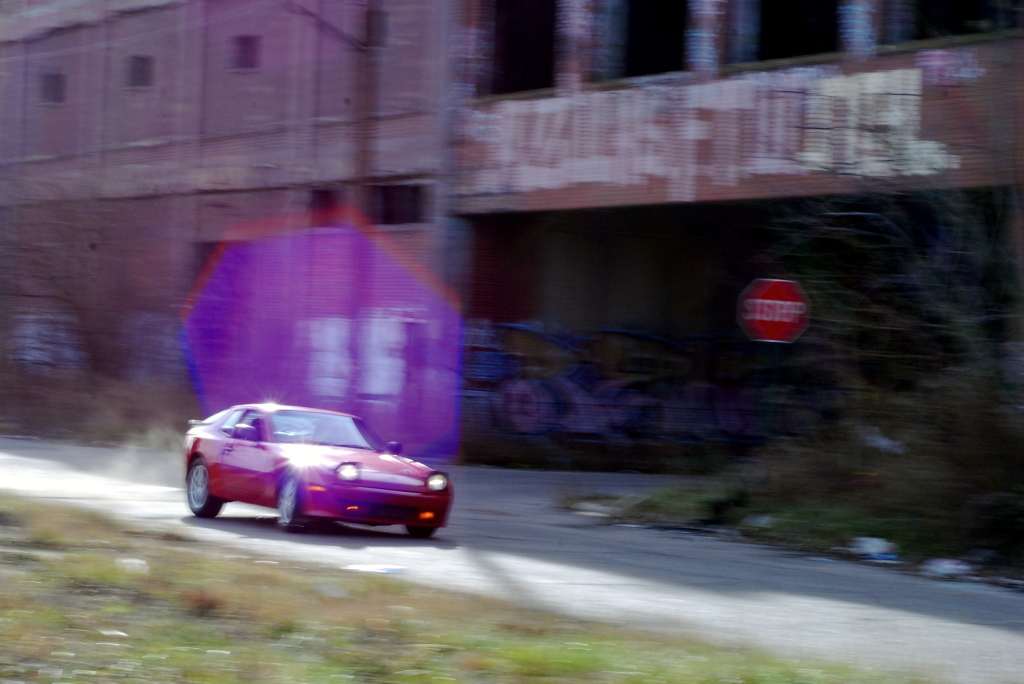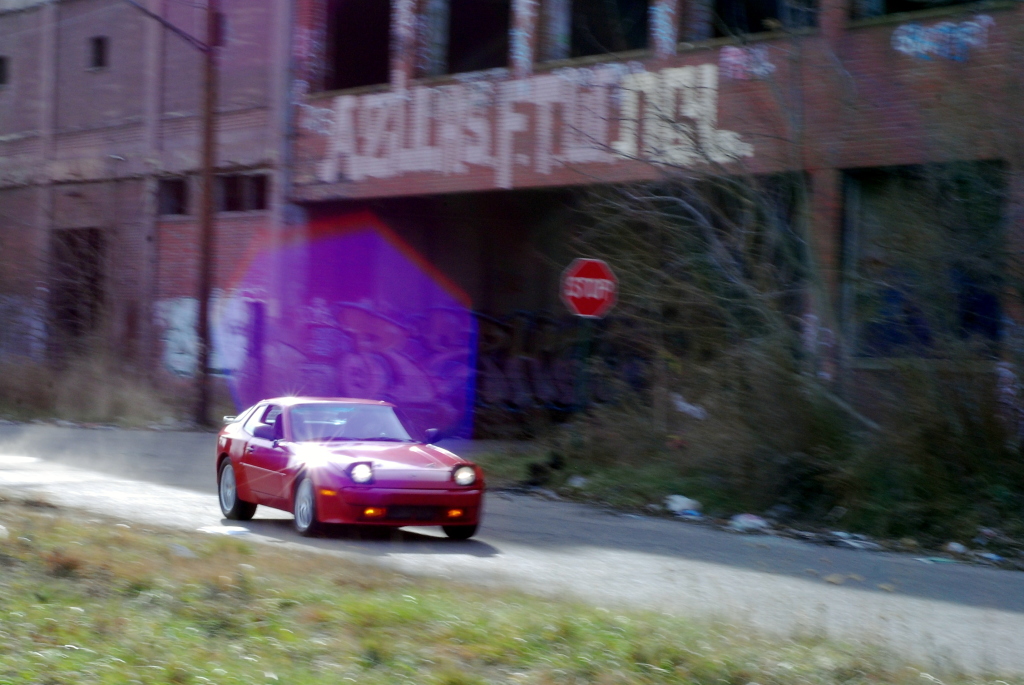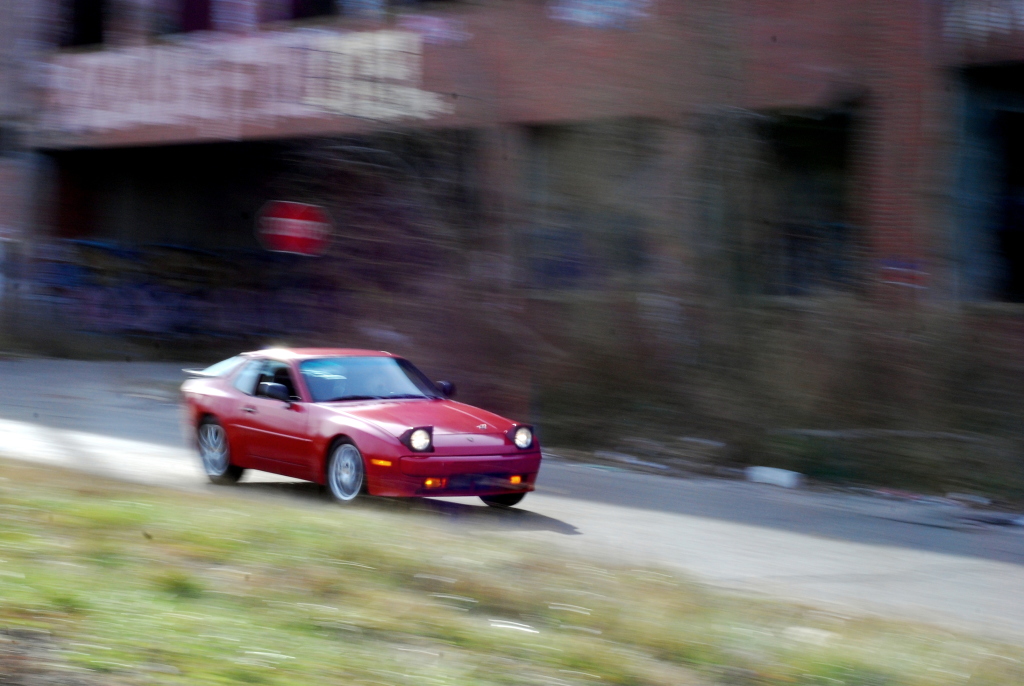 The car suits Dan. He's the kind of guy who sacrificed any hope at a normal college sleep schedule for hours of experimental finite element analysis of various racecar suspensions. Think Porsche 944 chassis. He's got a practical side, rarely paying for something he can do himself, and valuing reliability over all-out performance. Think American V8.
Dan is Bourbon in a dry county – a Porsche in Detroit – a raucous American V8 in a sterile German coupe.